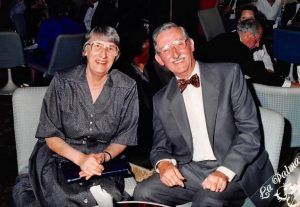 This page offers some historic materials created by my parents that I felt should not be lost. As always, anything underlined in red contains a hyperlink. Please let me know if you make use of anything here.
Consett

Joan Bates obtained a BA Honours degree in Town and Country Planning from the University of Durham in 1951 (see prospectuses here and here). Part of her work for this qualification involved some studies of Consett near Newcastle. You can download her drawings from that time showing land use, communications, accommodation density, age of buildings, and development plan.

Residential site planning

Building new homes was a high priority after the destruction of the Second World War. Download work by Joan Bates on historical patterns of residential developments as well as modern examples and issues of physical sustainability. Remember this is all from 1951.

Joan Bates may well have authored this 1961 campaign leaflet for coherent development in the city of Lincoln . Jack Bates contributed to this guidance document on gaining planning permission for housing development.

Newtown Linford

Fifty-five years after Joan graduated, she was still utilising her skills. She made a substantial contribution to the 2008 Village Design Statement for Newtown Linford in Leicestershire.

Hathern and Wymeswold

In 1976, the Civic Trust staged an exhibition to explain what it meant for Hathern to be designated as a Conservation Area and to drum up support for an Enhancement Scheme. The exhibition booklet offered a further explanation.

In 1987, proposals were made to create a new self-contained village on the site of the old airfield. Loughborough & District Civic Trust made alternative proposals  to retain the flora and fauna of the Leicestershire Wolds by creating a country park. Joan made an extensive contribution to this report, although, sadly, the photographs that accompanied it have not survived.

Canals

Jack completed a survey of canalside architecture here while Joan collaborated with the Leicestershire Environmental Forum to produce a report called 'Walking the Grand Union – from the River Trent to the River Ouse'. An annotated draft is available here, and a copy of the final report may be available in public libraries. She went on to edit a booklet called 'Walks in the Soar Valley', available here. Some of this work was informed by an excellent report produced by the Loughborough Naturalists Club.

​Other places

Joan's drawings from 1951 also survive for Tynemouth, Newcastle,  Felton and the Coquet Valley. Ebchester has three drawings – of land use, age of buildings and a development plan. As a schoolgirl in 1938 she visited Glastonbury and wrote this account for the School Chronicle. In 1973, she was part of a team putting together a report on Craigavon in Northern Ireland.

Meanwhile, I have reason to believe that Jack was heavily involved in this survey of the historical buildings in Leicester.

​
Genealogy

Joan's family history studies led to the publication of these short articles about her Italian connection.

Literature

Joan spent a good deal of time reflecting on the Classics. She developed a particular interpretation of Hamlet, as set out in this unpublished essay from the 1980s. At that time, she also abridged and adapted The Good Natur'd Man, a play by Oliver Goldsmith that was first performed in 1768. There is no evidence that her version was ever performed.

​
Loughborough 

Pedestrianisation – the Loughborough and District Civic Trust (1965-2012) spent many years encouraging the Council to pedestrianise the town centre. This forms an early example of public engagement following the Government's Skeffington Report. See the shopability proposals and suggestions for the next steps after their ideas were initially rejected.

Trees – in the late 1960's and early 1970's, Joan collaborated with members of the Civic Trust to promote the welfare of urban trees. This culminated in proposals for the 'Plant a Tree in '73' campaign. Fragments survive of the work that lay behind these proposals – the tree survey, coding systems (versions one and two), a map populated with information, and a summary of findings by location.

Tombstones – acid rain progressively erases inscriptions on tombstones, and so it is vital to transcribe this historical material before it is lost. Joan, along with members of the Loughborough Archaeological & Historical Society, spent many years recording and indexing the tombstones at Loughborough Parish Church. Joan and her co-author Pat White, wrote an introductory essay and Jack drew pictures showing the carving on some of the stones. As the full work from 1989 is out of print, you can download a copy here or see the introductory essay here. The Archaeological and Historical Society is in the process of producing an updated, online version.

Infographic

Effective presentation of data is central to good communication, as Florence Nightingale and Edward Tufte have so eloquently shown. Here's some 1951 hand-drawn work from Joan which distills messages about land use, weather, population and transport into a single infographic.

​
Gardens

Here's a 1951 drawing showing a historical garden design.

Surprise

Even the most rigid bureaucracies have the power to surprise, as this 1945 account from Jack illustrates.

​
Boots and shoes

​​I have also included a book written by Joan's uncle Ernest Bordoli about the boot and shoe trade in Northampton.

​
Music

​​Jack challenged his classical music enthusiast friends with this quiz. If you can identify any of these composers or conductors, please let me know.