On this page you can read an update (as at 10 March 2021) on our partnership with Ian and Heather and the Magnificent Seven, and find out how you can help with the next steps. To see the introduction, click here, or if you want to read about our completed projects, click here. If you are able to push forward any of the projects on this page, then please get in touch.
The Magnificent Seven are a group of young polio survivors who lived at the Cheshire Home in Freetown until Easter 2018. Whilst there, they received a good education, and most of them are continuing their studies after moving out, studying at Fourah Bay College, which is a part of the University of Sierra Leone.
Consultancy
The Magnificent Seven have a good understanding of the principles of grassroots community development as well as their personal experience of disability and living in care. In early 2021, they provided citizen evaluations of two international research proposals to assist the funding body in its decision about whether to finance these projects. This has been a good experience, and members of the group are interested in carrying out similar work in the future, so will be applying to RIGHT4 and looking out for other opportunities.
Handmade items for sale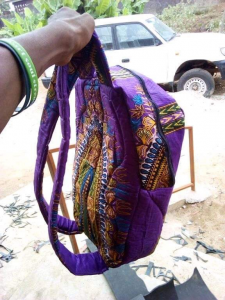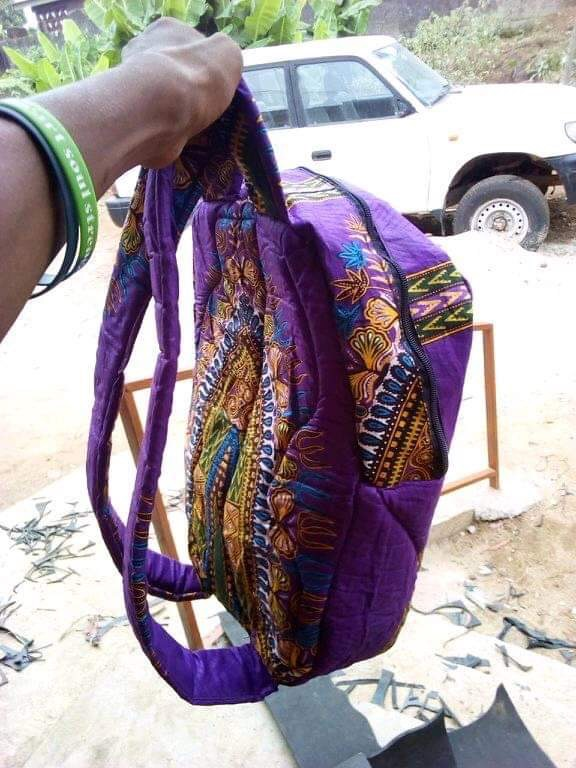 The Magnificent Seven have created handmade products which are available for sale in the UK as well as in Freetown – click here to see a gallery of items for sale.
Marie, Samantha and Kadi have been using sewing machines and other tailoring equipment to make bed throws and shopping bags. Meanwhile, Sheiku and Abu have been making flip flops and rucsacs.
Solar lanterns
It gets dark around 7pm in York Village, just outside Freetown, so people need light. Most homes are offgrid, and even when mains power is available, it fluctuates wildly and burns out electrical equipment. Fossil fuel lights are expensive, bad for the environment and hazardous, so solar is the best.
Hope Academy for Girls opened in 2017 to serve teenagers in York, and particularly to provide a second chance at education. The Headteacher, Aliea, also established a light library which lends solar lanterns to students half a term at a time. Through regularly calling them back in for checking and reissue, Aliea knows that none have gone missing. Students can do their homework, the whole family benefits from the light, and people can use the USB port to recharge their phones.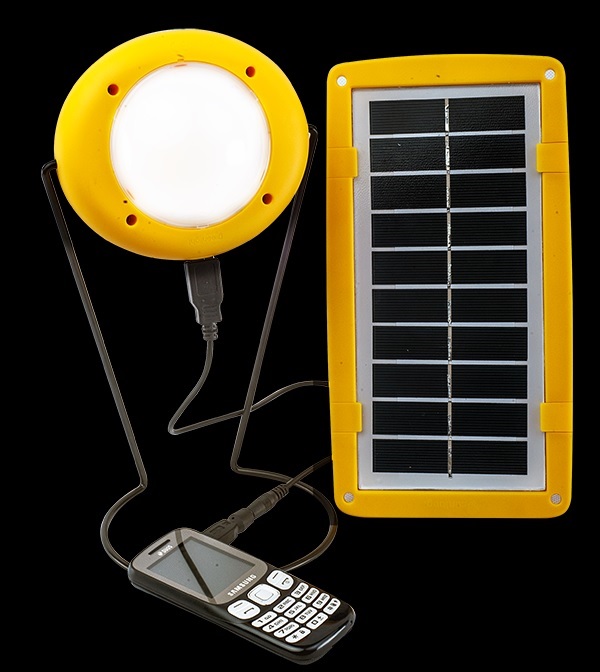 The Light Library issues the Sun King Pro 200 (pictured) which has been bought from Easy Solar in Freetown, a local green energy business. In November 2020, we funded 38 lights, which topped up the library so that every student in the school who needed one could be loaned a light. Kadiatu Mansaray, one of the Magnificent Seven (see below), formally presented the lights to the students.
The school will add another class in September 2021, so members of the Burlington & Hartington Residents Association have stepped in to help us supply another 20 lights in readiness for the arrival of the students, and a the cost of rice for school lunches for a whole year, while they were at it! . This project is now fully funded, but for anyone who wants to offer even more to the Hope Academy for Girls, we note that £300 sponsors a child's education at the Academy for a year, paying for all her textbooks and learning materials, tuition and a healthy lunch every day.
Travel to College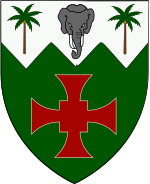 Kadie is a student of Journalism and already has her travel costs covered
Samantha is doing Library and Information
Marie and Sheku are both doing Peace and Conflicts studies.
Abu hopes to study law once his medical issues are resolved (see below)
It costs each student £1.50 a day to get to university. Huge thanks to Accord Community Choir who raised £128 towards this at their 2019 summer concert, the Vintage Kitchen Store who paid £380 for donated crockery and the amazing Bulwell poet, Joy Rice, who raised £1120 through sales of her booklet of Christmas poems. Please get in touch if you would like to sponsor ongoing travel costs for these students.
Other possibilities
Two women at nearby Bureh Beach have started a smallholding to grow vegetables that they use to improve their own diet and sell to restaurants. We have a rotavator that would improve the ground at Bureh and in other smallholdings, but it is currently in the UK. Does anyone want to pay shipping costs?
We are happy to give presentations about our partnership with Sierra Leone, so please get in touch if you would like to invite us to your firm, community or church group. We did three in January 2020, but then came the lockdown…