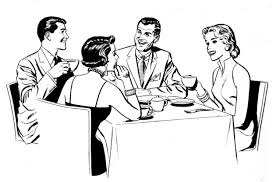 This project forms part of Time to Connect. A more detailed version of this page with all the evidence behind it is available here and you can also download some of the key messages either in poster format or as a leaflet.
When people living in care homes have lunch or go out for a meal or a drink, what do the staff do? Can staff and residents eat together, and what would be the benefits?
In the care home
Demonstrating appropriate mealtime behaviour and helping another person to eat are deeply nurturing activities, reminiscent of the intimacy of family life. Sharing food is an ancient bonding ritual that strengthens community and reduces unwarranted divisions between people. When staff share these activities with residents, social hierarchies are disolved and human connections form. Eating together creates a homelike atmosphere and is a natural thing to do when guests arrive to celebrate birthdays and festivals.
Researchers have advised us how to make the most of mealtimes in congregate care settings and this includes staff and residents eating together. It makes staff sit down, slow down and give their full attention to the people they look after, learning more about what they enjoy, how they have lived their lives and how they interact with their table companions. Stories are told over shared food, and there is joy in remembering together the taste of a traditional dish. It has the potential to increase nutritional intake and reduce waste as well as the use of expensive nutritional supplements.
Asking staff to eat the same meal as the residents is a great way to ensure that food is of the highest possible quality, while some residents who have forgotten how to chew and swallow or follow instructions might copy the person opposite them who is actually eating. At the simplest level, some residents may actually like to share their meal table with staff, and some offer a worker a morsel or two from their own plate rather than break social convention by eating while others do not. Holding on to good table manners can be hard while the people around us struggle with swallowing difficulties, but it sitting with staff as well as residents may help a bit.
A care home should be first and foremost a home, and so residents will want to take on the role of host by offering visitors a drink and a bite to eat. Inviting anyone they want to share their table enables them to give as well as receive, and so staff will be included in these exchanges.
In the community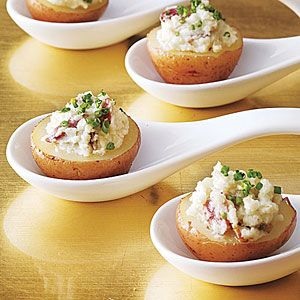 Residents, even those protected by the Deprivation of Liberty safeguards or otherwise detained, still have a right to participate in life in the community, according to the Universal Declaration of Human Rights. One way to participate in the life of the community is to enjoy cafes, pubs and restaurants.
When residents go out, they deserve the best possible chance of blending into the community, rather than standing out. When staff eat with residents, they blend in much more effectively and are in just the right place to teach social and life skills. In addition, they can reassure uncertain eaters, experiment with unfamiliar dishes and facilitate residents' engagement with other citizens, combating isolation and loneliness.