On this page you can read an update (as at 15 April 2019) on the partnership with Ian and Heather and the Magnificent Seven, and find out how you can help with the next steps. To see the introduction, click here. If you are able to push any of these things forward, then please get in touch.
Education
The Magnificent Seven are a group of young men and women who lived at the Cheshire Home in Freetown until Easter 2018. Whilst there, they received a good education, and most of them are continuing their studies after moving out, studying at Fourah Bay College, which is a part of the University of Sierra Leone.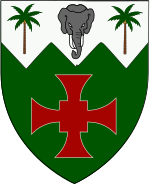 Kadie is a student of Journalism
Samantha is doing Library and Information
Marie and Sheku are both doing Peace and Conflicts studies.
Abu hopes to study law once his medical issues are resolved (see below)
It costs each student £1.50 a day to get to university, so please get in touch if you would like to sponsor their travel costs.
Handmade items for sale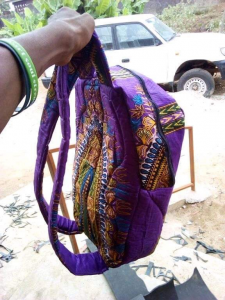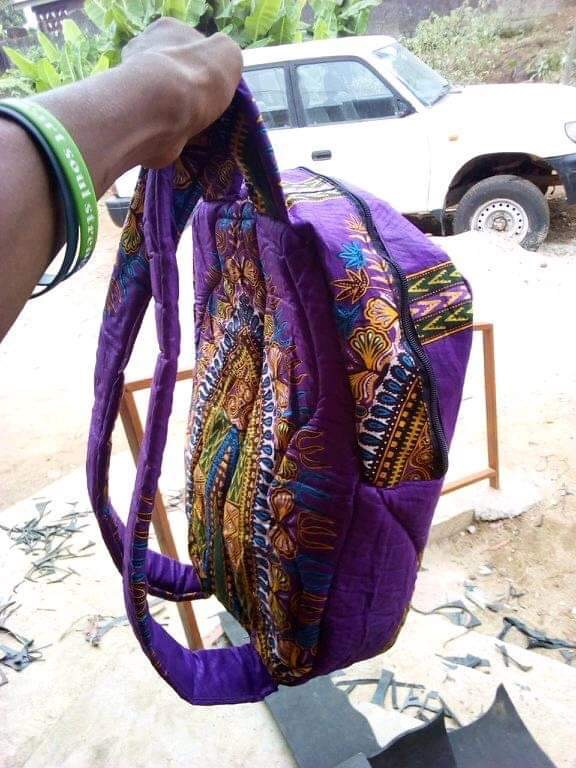 The Magnificent Seven have created handmade flip and these are available for sale in the UK as well as in Freetown.
Marie, Samantha and Kadi have been using the sewing machines and other tailoring equipment to make bed throws and shopping bags. Meanwhile, Sheiku and Abu have been making flip flops and rucsacs. The money they make from sales will be for food , transport and rent.
Tools for the Magnificent Seven
This group of young men and women lived in a care home until Easter 2018, where they learnt tailoring or shoe-making. They were generously provided with rent when they moved out, but now need to establish individual businesses to earn money for food and clothes. It is a hand-to-mouth' existence at present, but they must start saving for when the rent is due in Easter 2019 or they will be homeless. Each one has set out their reasons for seeking help with launching their business and specified the tools they need.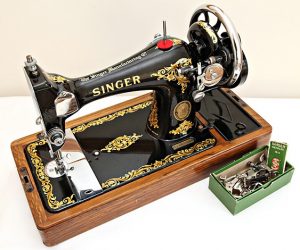 In response, we have collected and shipped a stack of hand-crank sewing machines, along with a load of handtools donated by Workaid. Rob from the Derby Box Company generously gave us a shipping case and then made three more at cost price.
While arranging this, we made contact with Clumber Hall church in Nottingham and ended up helping them to send 150 sewing machines to Tools with a Mission, 100 hand knitted children's tops to Samara, and 32 display stands to Holy Trinity church.
Meanwhile, Rick is seeking hand crank grinding wheels to ship and we have obtained a Sizzix Big Shot Plus and shipped it to the Magnificent Seven.
Next steps: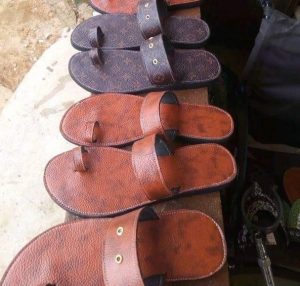 If you have tools to donate, please note (i) we cannot use power tools, as electricity is intermittent in Freetown and the voltage fluctuates; (ii) worn saws do not cut the local hardwood that is commonly in use; and (iii) we need to talk about shipping costs, so get in touch!
Failing forward
We have tried and failed to obtain a set of shoe lasts. It seems that they would cost hundreds of pounds and are only available if you are willing to buy multiple sets at once.
Abu has also asked for a fudge wheel, but they are £30-£40 on Ebay, so we are asking around for this cunning little tool…
We heard a rumour that old yoga mats can be used in the construction of flip flop soles. The local Nuffield Health Gym kindly donated some, but there is no sign yet that the material has been of any real use.
Lansana has decided not to take up the offer of business coaching from Ian and Heather. This has been a hard decision, but Ian and Heather will only coach people who commit – and we appreciate Lansana's dogged independence!
Solar energy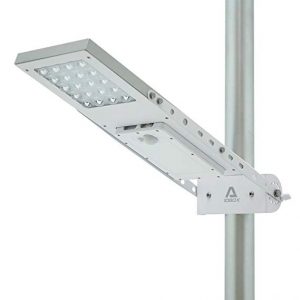 Thanks to everyone who helped raise £700 to buy a pair of solar panels and the associated batteries for Ian and Heather's house. This has dramatically improved their access to electrical power.
Julric, the elected head man of York Village, where Ian and Heather live, and his neighbour, Prince, the head man of Bureh Beach, have shared their vision for village improvement. They want to erect street lights around their villages, so that people will be able to spot any snakes when they are moving around at night, so the children will be able to do their homework after the sun goes down at 7pm, and so that residents feel more pride in their village.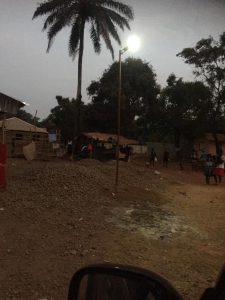 Solar street lights cost about £120 each to supply, ship and fit. The deal with the head men is that we will matchfund, so our end was £60 per light. The wonderful Alan received donations from local businesses and Foxhill Community Church that will pay for ten lights.
We have just discovered, right in our neighbourhood, Henry's Lamppost Appreciation Society – and, within 24 hours, members had run a cake stall at Bulwell United Reformed Church and raised £80 for the lights. Now that the first light has been put up (see the picture), the people are really excited, and the two villages have promised their half of the cost of 20 lights.
Huge thanks to individual donors, the Christian Women's Fellowship who donated part of their collection at a recent conference, adding £266 to the fund, and St Nic's Church who raised a whopping £330 at a cake stall. This means that we have been able to fully fund our half, and will also be able to help with maintenance and replacement costs and ensure the project has a longer lifespan than otherwise. We will continue the jointfunding principle, of course.
Surgery for Abu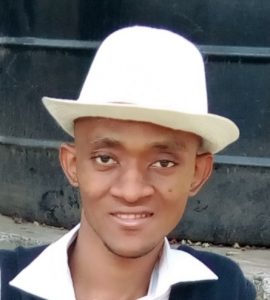 Abu is a member of the Magnificent Seven. He found an orthopaedic surgeon in Freetown willing to operate on his legs and fit callipers, with the aim of enabling him to use crutches for the first time in his life instead of a hand-crank wheelchair. As there are few pavements or lifts in Freetown, this could deliver a massive increase in mobility, and it may also allow him to achieve his ambition to study at Freetown University.
In 2018, our fundraising appeal with the help of the charity Medical Assistance Sierra Leone was successful in raising enough money to pay for the surgery. A skype conference in November 2018 brought together the patient, clinicians, advocates and funders. The outcome of that meeting was fed back to the Open Book group, who unanimously decided to fund the surgery, which began on 22 January 2019.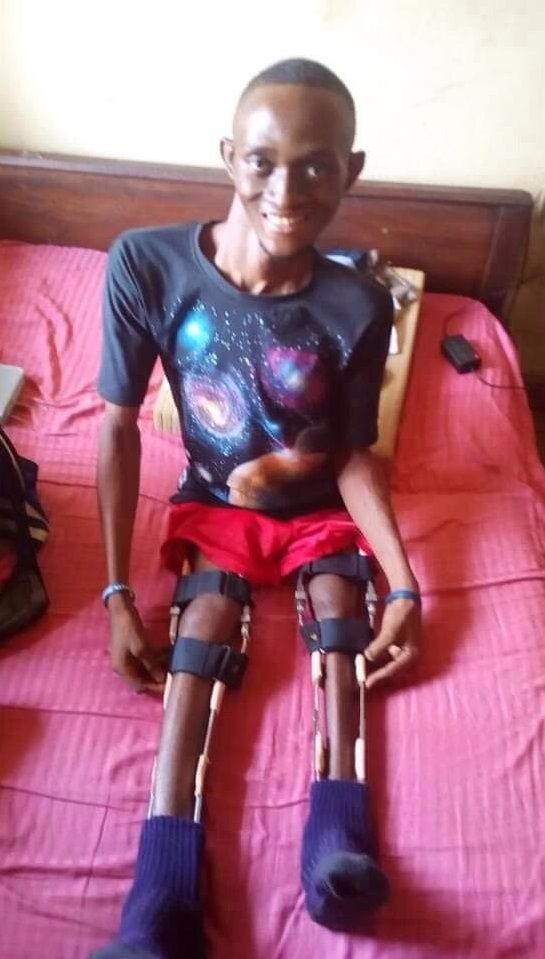 Next steps
Alan is creating a registered charity to formalise support for these projects. Perhaps you would like to join the Board of Trustees.
If you would like to commission a bed throw (see the picture), pair of flip flops, rucsac (see the pictures above), shopping bag or something else, please get in touch.
Get in touch if you would like to donate £60 towards a solar streetlight.
The women of Bureh Beach are starting a smallholding to grow vegetables that they can use to improve their own diet and sell to restaurants. Does anyone want to pay shipping costs for a rotavator?
We are happy to give presentations about our partnership with Sierra Leone, so please get in touch if you would like to invite us to your firm, community or church group.